​
Equity, Diversity, and Inclusion​
Be You, Be Kind,
BeProud
At Cpl, we recognise and actively champion equity, diversity, and inclusion (EDI). We believe these three critical components contribute to a positive and thriving workplace culture and contribute to creating an environment where everyone feels valued, respected, and empowered to succeed.
By prioritising EDI across all of our daily operations and business processes, we foster a culture of innovation, creativity, and productivity that benefits employees, candidates, clients and our communities.
Our EDI journey
​Cpl has been very active in the EDI space for many years but one of the first key milestones for Cpl was the establishment of our LGBT+ committee "BeProud@Cpl" in 2017. This marked the formal beginning of Cpl's EDI journey and soon after we conducted a Cpl Sense of Us Survey. The Cpl Sense of Us Survey was a way for us to gather information about the diversity of our workforce. We used the information to establish our six key pillars of EDI, including LGBTQ+, Gender Balance, Multicultural, Working Parents & Carers, and Disability. Over the years we are proud to have developed an engaging offer of EDI focused programmes, initiatives, and events for our teams to get involved in.
​
In 2022, we were the first talent and staffing business to achieve the prestigious Investors in Diversity Gold award. We are also very proud to have been awarded the Business & Finance Media Group's ESG Award for 'Diversity, Equality & Inclusion Initiative'. Since attaining this award, Cpl has endeavoured to build on the Diverse & Inclusive culture we have established. BeProud is our overarching brand for Diversity, Equity & Inclusion at Cpl.
​

​
EDI Committee
We have a Diversity, Equity and Inclusion committee comprised of people from across the Cpl Group. This dedicated group is responsible for collectively devising our EDI strategy and turning the strategy into action. It covers the following areas:
Policies | People Management Practices | Trainings | Events & Awareness Days | Internal & External communications | External Partnerships | Measures & KPI's
BeProud
Cafés
We invite all employees who wants to be a part of our EDI journey to attend the Cafés and have their ideas heard. In addition to this, we have an ideas-sharing document available to the entire organisation for those wishing to share their suggestions/feedback for any existing or new initiatives. The ideas and suggestions as an outcome of these Cafés are being captured and worked on by our EDI Committee. Some of the topics we have discussed so far in these Cafés include:
Cultural Awareness | LGBTQ+ | Disability & Accessibility | Working Parents | Working Carers | Menopause
Training
​We have a comprehensive list of EDI training available for all employees to attend. Here are some of the regular training opportunities available to our teams:
Dignity & Respect at Work | Inclusive Leadership | Language & Recruitment | Mental Health Champion Training | Unconscious Bias | Beyond Pride | Working Across Cultures | How to Be an Ally for Diversity and Inclusion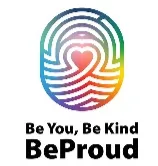 Be You. Be Kind.

BeProud

.
Cpl is an equal opportunities employer and welcomes applicants from all backgrounds. We recognise that a diverse and inclusive workplace will better our relationships and services with our clients, our candidates, our communities, and one another.
​
Sustainability
​At Cpl our vision is to be the world's best at transforming our clients and candidates through sustainable transformational talent solutions & experiences. To Cpl, sustainability means being an exemplar for good sustainable business practices, by creating a positive impact on society, the environment, our people, and our economy.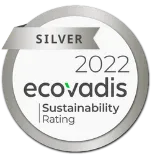 Our Sustainability Strategy
Our Sustainability Strategy is informed by the results of a double materiality assessment conducted in 2022. This assessment allowed us to identify the most important issues for Cpl's business, and the impact our business has on society, the environment, our people, and the economy. It was created from a review of Cpl policies and sustainability documents, stakeholder interviews, a companywide survey and from a workshop with our GreenWorks Committee. The realisation of this vision is supported by three strategic pillars: Future Ready, Client First, and Total Solutions.
Future Ready
We will be at the leading edge of the future of work in a climate affected world, to enable our clients, candidates, colleagues, and our communities to be future ready. Cpl will achieve this through collaborative networks of 'think & do' leadership, a focus on co-creation, the continued development of the Future of Work Institute and a net beneficial approach to the environments in which we operate.
Total Solutions
We will design and deploy real-world-ready integrated solutions across the talent spectrum that will create transformational value, appropriate to the needs of our clients and our candidates. To achieve this, we will be an exceptional employer and create equal opportunities for all our stakeholders.
Client First
We will be strategic and ethical in how we work with our clients and create new experiences to fully understand how we can transform our clients' businesses through a broad range of sustainable services and supports. We will be a lighthouse for new thinking and new approaches to modern leadership. ​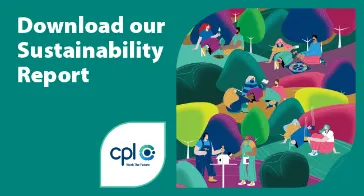 ​
People and Communities
At Cpl UK, we believe that businesses have a responsibility to give back to the community and make a positive impact on society. That's why we have established a strong commitment to Corporate Social Responsibility (CSR) and partner with various charities to support their missions.
We believe in engaging with local communities and giving back through volunteering opportunities and donations. Everyone at Cpl is provided with two days to use for volunteering and everyone is encouraged to participate in local events and initiatives. Through our people and communities programme, we support various organisations that work towards improving the quality of life for those in need. One of the ways we have demonstrated our commitment to CSR is through our charity partnerships. We have established long-term relationships with charities that align with our values and mission. Our partnerships are not just about financial donations, but also about creating meaningful impact and making a difference in the lives of those we serve.
Positive CSR and charity partnerships are not just good for the community, but also good for business. By demonstrating our commitment to social responsibility, we can attract and retain talented employees, build strong relationships with our clients, and enhance our reputation as a socially responsible company. Our commitment to CSR and charity partnerships is an essential part of our business philosophy. We believe that businesses have a responsibility to make a positive impact on society and we are committed to doing our part.
​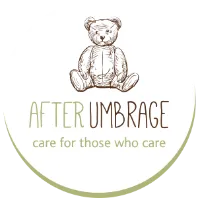 Charity Partner 2022/2023
While we support several charities across the year, since 2022 we have been actively supporting After Umbrage, a charity dedicated to caring for those who care. After Umbrage is a charity whose Vision is to provide free, short breaks for anyone who has been looking after family members or loved one with life-limiting or terminal conditions.
​