​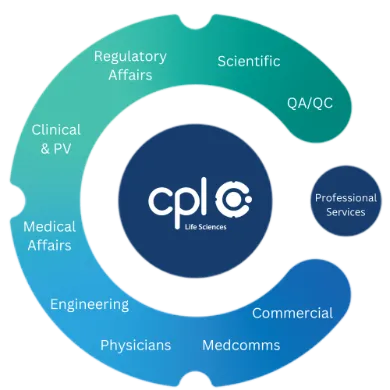 Total Talent Solutions
Connecting the brightest minds in life sciences
​At Cpl UK Life Sciences, we're experts at connecting talented professionals with the most ambitious companies in the industry.
With excellent local knowledge of markets across the UK, Switzerland, and the USA, you can trust us to help with your all your life science recruitment. ​From big pharma to small biotech start ups, we can deliver the total talent solutions you need.
Our team of sector specialist consultants has a deep understanding all life sciences functions. We provide talent and staffing solutions across a range of pharmaceutical disciplines including: clinical, pharmacovigilance, regulatory affairs, commercial, medical communications, and engineering.
​
"
I've had many interactions with recruiters over the years, but I have to say the experience with Daniel from Cpl [Life Sciences] was one of the best. Daniel was completely tuned in to my current situation and requirements for a role and worked tirelessly to ensure the process was smooth and without setbacks. Communication was regular and detailed. I would thoroughly recommend Daniel for those looking to hire, and I will be back in touch with Daniel for future hiring needs."
Director of Business Development - Europe