​
Life Sciences Executive Search
Some of the most successful, innovative and patient critical life science companies in the world choose us to help them discover their next senior leaders. You can trust our seamless executive search process to discover your company's next leaders from a carefully selected, hand picked and pre-screened shortlist of exceptional candidates.​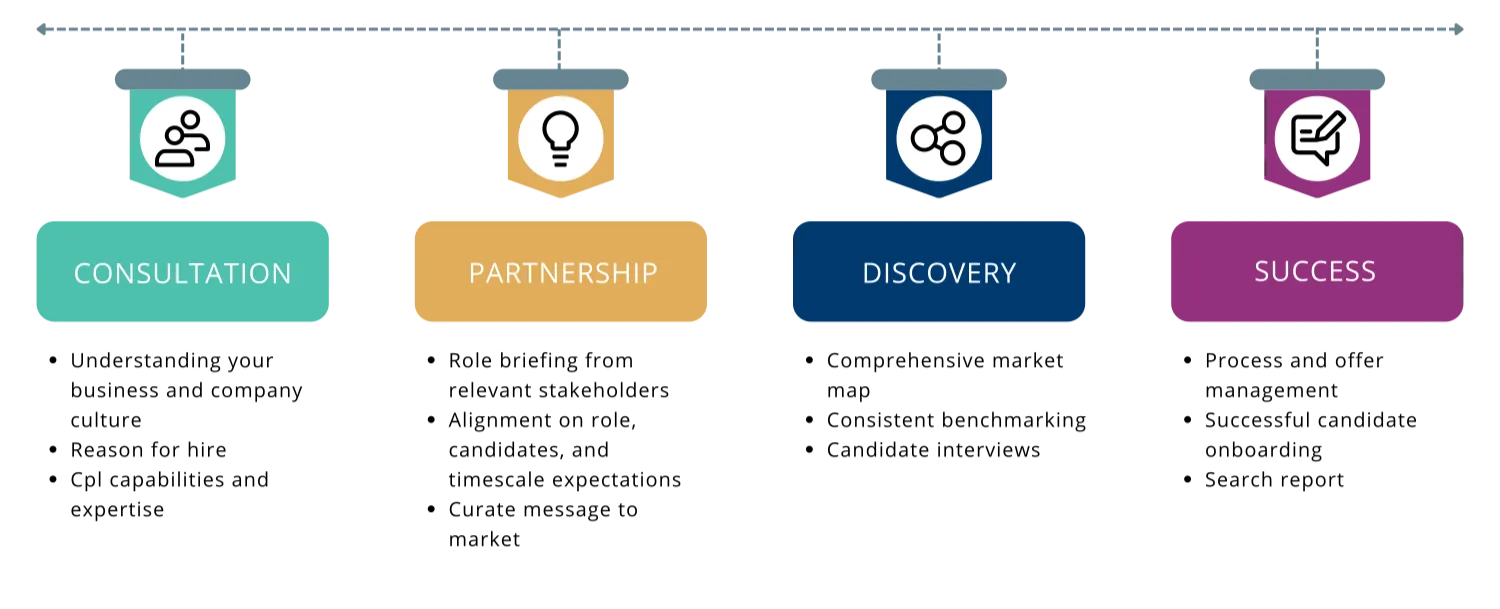 Leadership hires often require a high level of sensitivity. We carefully consider and curate the message to market, to ensure your business and the opportunity are treated with the discretion and accuracy required. At every touch point, we take care of candidates on their journey from us to you. We take our responsibility seriously and pride ourselves on representing your brand with professionalism, consideration and care. From initial contact right through to offer and onboarding we are a trusted friend, providing your candidates with a positive experience every step of the way.
We can help you with all of your executive level life sciences roles and have extensive experience placing candidates in pharmaceutical, biotech, medtech, healthtech, and digital tech companies. Our expertise covers the whole spectrum of senior management and executive positions, including Chief Executive Officer (CEO), Chief Commercial Officer (CCO), Chief Medical Officer (CMO), Chief Scientific Officer (CSO), Scientific Advisory Board (SAB), and Chief Technology Officer (CTO).
​
Board Development and Advisory Roles
A robust and resilient Board capable of navigating the commercial, scientific, technical and operational challenges of today's market is paramount. A strong leadership team must also be committed to empowering a diverse and equitable leadership team. Diversity, equity, and inclusion (DE&I) is factored into all of our Search mandates and is a key driver for Cpl Executive Partners. Our CEO, Yvette Cleland, is actively involved in thought leadership, including writing a Parliamentary Review on life science skill shortages, speaking regularly for industry events around the "wake up call" and her passion in addressing the growing skills gaps in life sciences.
Scientific and Medical Advisory Boards are equally important. CPL Executive Partners are able to provide access to high profile Key Opinion Leaders through our extensive network. We also regularly chair roundtable events to give industry thought leaders a voice with their peers and ensure we are mindful to the topics that challenge and drive them.
Market Insight & Analysis
Market intelligence can help shape a business strategy, particularly in times of growth or reorganisation. Our dedicated Research and Market Insight team provides accurate and up to date analysis to empower you to make smart decisions and enables our search leaders to conduct precise and effective executive talent acquisition strategies.